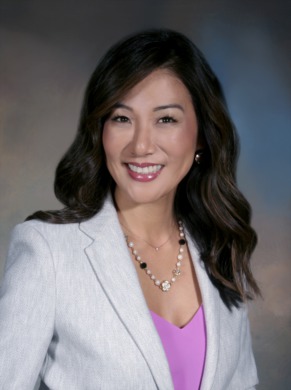 Arjin Kim is excited to join the LaPeter Team helping families and individuals find a home in Orange County. She has owned her own beauty supply store and salon for over 25 years. Her experience as a business owner has sharpened her skills in marketing, sales, organization, and networking, all of which make her an ideal real estate agent.
Arjin's approach to helping buyers is simple and effective. She assesses their needs, extensively researches every available option, presents a game plan to her clients, and executes. When looking at homes, Arjin's keen eye for design allows her to paint a picture for clients so they can envision someone else's home as their own. In addition to finding a home,
Arjin loves the active outdoor culture of her Orange County community. She enjoys skiing, hiking and rock climbing with her husband and three sons. You'll most likely see her around town walking her goldendoodles, doing hot yoga at Corepower and attending church with her family. She also works with several nonprofit organizations including Next Step Service Dogs, Orange County Rescue Mission and Open Gate International.
Arjin embodies many of the qualities important to the LaPeter Team: disciplined, driven and loyal. She will be a wonderful asset to Lapeter Team clients!